What would happen if you believed you were fully forgiven?
What does it mean to say something has been forgiven?
Our 6-lesson Bible study explores the aspects of forgiveness, as outlined in Scripture, and how God's forgiveness changes everything for us.
Download Your Free Scripture Study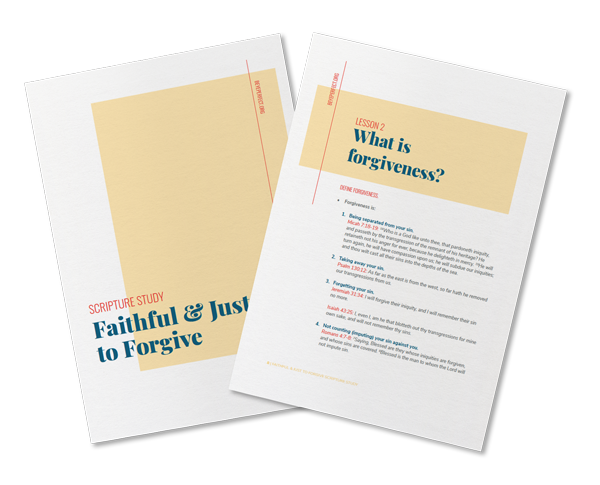 Thank you for this resource. This will be a great help to me!