This week we discussed the lost sheep and the lost coin. Today, as we continue reading in Luke 15, we hear about the lost son.
Jesus describes a man who two sons.
The younger one asked for his share of the inheritance. This would be an insult today; back in Biblical times, this would have been particularly shameful. What's worse is he then left his family, went off and squandered it all on wild living.
A famine struck and he had nothing. He got a job feeding pigs and he longed for the food they were eating. That's when he decided to return to his Father. He had already rehearsed what he would say: "Father, I've sinned against heaven and against you. I'm not worthy to be called your son; just make me a hired servant."
Back at home, the father had been waiting and hoping that one day his son would return. While he was still a long way off, the father saw him in the distance and ran to meet him. The father threw his arms around the son and kissed him. This son tried to apologize, but was interrupted by his father. The father told his servants:
"Get the best robe and put it on him. Put a ring on his finger and sandals on his feet…This son of mine was dead, and is alive again; he was lost, and is found."

Luke 15:22-24
Jesus is giving us a glimpse into the forgiving heart of our Heavenly Father.
This son wasn't welcomed because he had suddenly cleaned up his act. No, he needed all new clothes that only his father could provide. The son recognized that he wasn't worthy; his actions didn't show love. All he could do was confess his sin and fall at his father's mercy.
When he did, he discovered his father's open arms.
Heavenly Father's love isn't determined by who we are or what we've done. Instead, he loves us because that is who he is and he shows that love by what he does. It is a no strings attached love that cannot be earned and can never be repayed. He showed this love by sending Jesus to take our punishment. He showed this love by forgiving you of all your sins. And he shows this love by welcoming you with open arms now, and one day forever at his side.
So, hear him. Trust in his forgiveness. Rest securely in your Heavenly Father's open arms.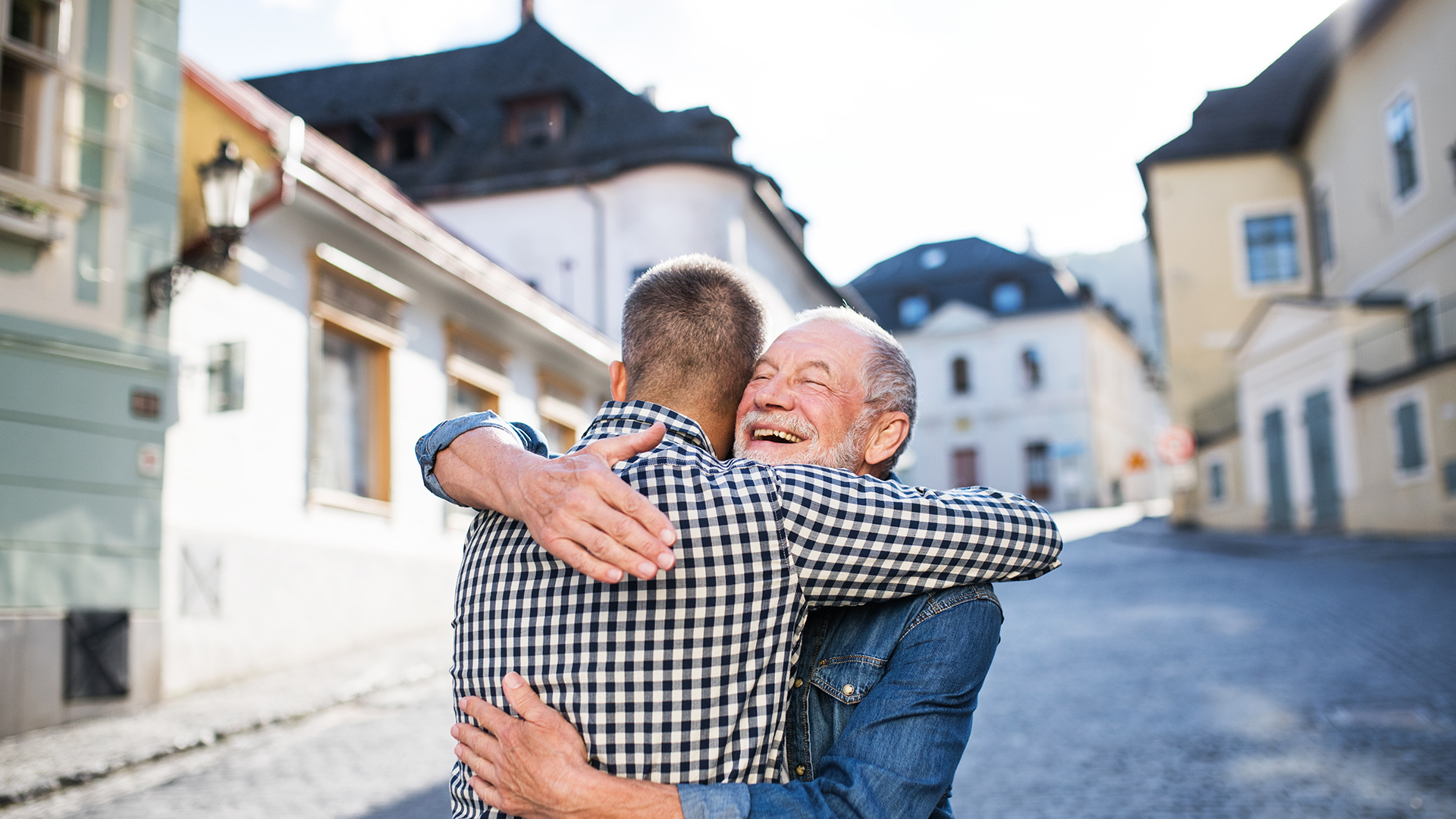 The world is full of bad news and stress-filled headlines. God's promises bring hope and peace. Share your email address below to receive brief email encouragements from God's Word.
Additional Questions You Might Have
What does the parable of the Prodigal Son mean?
Many wonder about the meaning of the parable of the prodigal son that is recorded in Luke 15. Who does Jesus emphasize in this well-known story?
Does God keep an account of my sins?
Scientists say the deepest part of the ocean is over 39,000 feet down which translates to about eight miles down. That's a long way down.