There's a lot of conflicting information in the world about love.
Is unconditional love real? Is love a feeling, a choice or something else all together? Can you experience love without limits? And perhaps most importantly, how can we be worthy of such a love?
Discover a love that is real, true, and for you in our free, 16-day guided Bible reading plan.
Download Your Reading Plan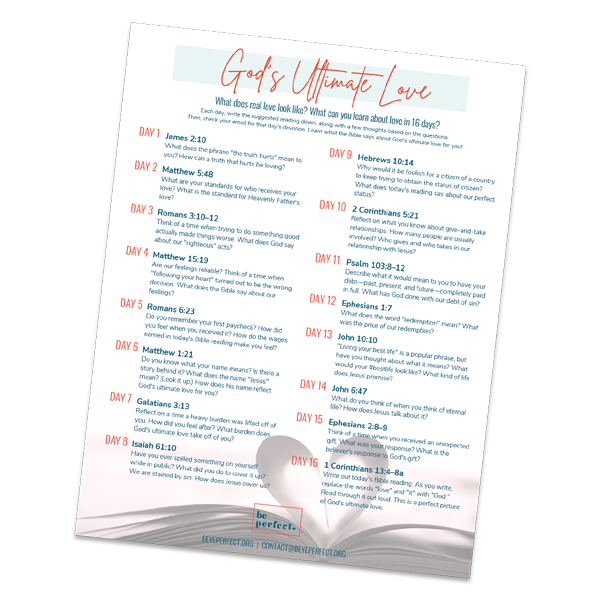 Your resources have been such a blessing in my journey back to Jesus.