HT: Bob Kauflin from Sovereign Grace
Watch the video above and see people processing the song, O Come, All You Unfaithful, in light of their own experiences. The song's lyrics are powerful and profound, and the people's relatable reactions in the video are compelling.
What lyrics were most meaningful to you? To which face did you relate the most? What experiences have you had that make the message of this song connect to you?
Come unto me, all ye that labour and are heavy laden, and
Take my yoke upon you, and learn of me; for I am meek and lowly in heart: and ye shall find rest unto your souls. For my yoke is easy, and my burden is light.
Free Scripture Reading Plan & Email Devotions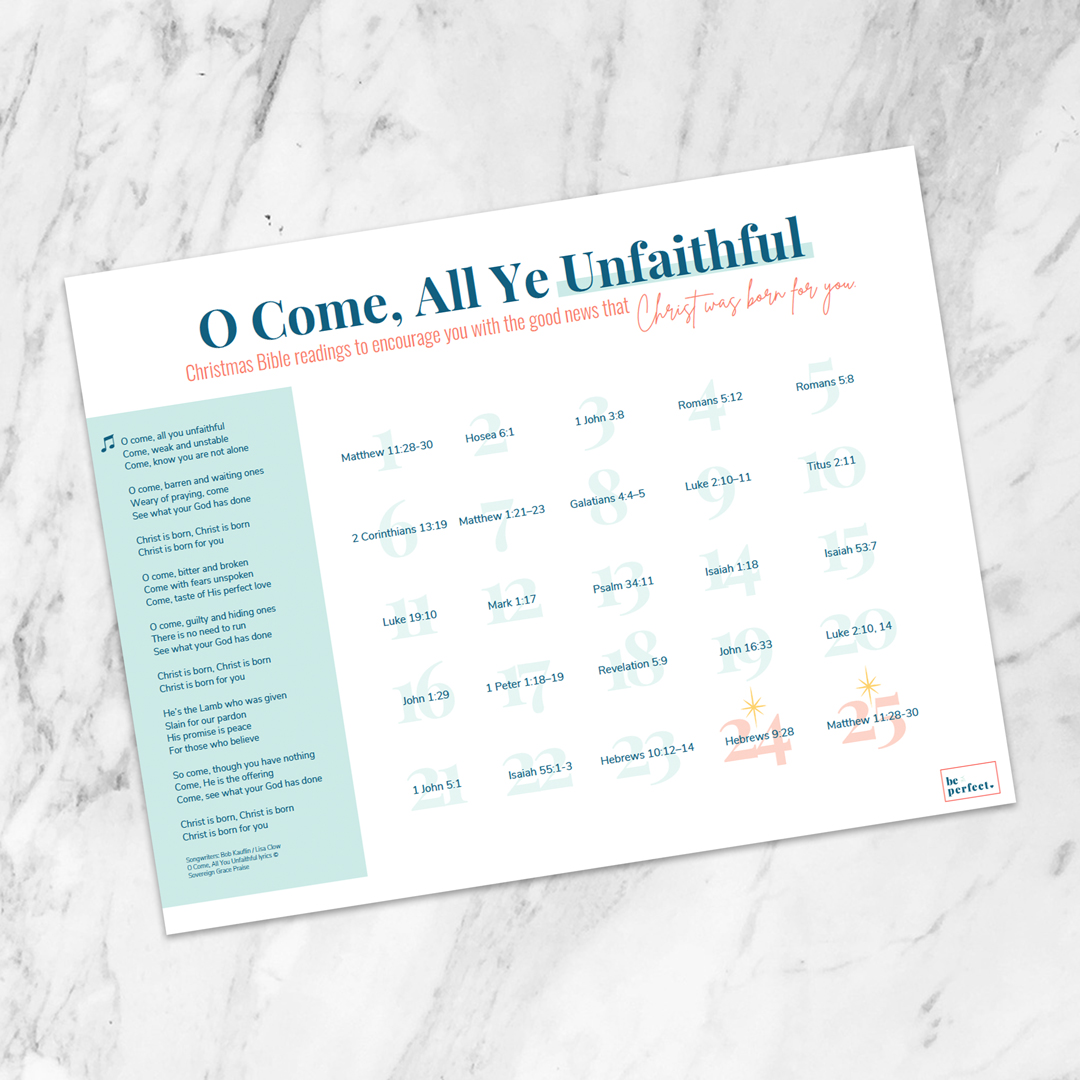 Sign up now to receive our free Christmas reading plan & email devotions straight to your inbox. Each devotion takes a closer look at the song lyrics and what other viewers and the Bible say about this good news that Christ is born for you.
"In my unfaithfulness, I lament. Yet I rejoice for Christ has come. The Gospel is good news for sinners."
"Thank you for reminding us that none of us are faithful but that Jesus is infinitely faithful. It's beautiful to watch emotions displayed that we can all relate to. Glory to Jesus for being the healing balm that we all need!"
"Such a refreshing song about the truth. We are unfaithful sinners; Christ is our faithful Savior!"
And She shall bring forth a son,
and thou shalt call his name Jesus:
for he shall save his people from their sins.