It is finished.

John 19:30
This statement made by Jesus on the cross is so simple. But also, so momentous. Many consider it one of the greatest sentences ever spoken.
Actually, in the original Greek, it consists of only a single word — one commonly used to mark bills "paid in full." This is exactly what Jesus meant. With this one word, he assures us that he paid the world's debt of sin in full. It is accomplished, finished, done.
This means Jesus fully paid for each and every one of your sins. He has marked your debt of sin, "paid in full." Jesus didn't just make it possible for your debt to be forgiven. Neither did he ask you to pay him back. He didn't tell us to do anything. Instead, he said, "It is finished." It's a done deal.
Imagine how you would feel if someone paid all your credit card debt. Or fully paid off your car. Or wiped out the mortgage on your house. You would be stunned and flabbergasted — especially once you realized it was no joke. They really did it. Just like that, you have no more debts.
What Jesus did was so much better. He canceled the tremendous debt of sin — a debt that wreaked havoc in our relationship with God. Our sins not only disappoint Heavenly Father, they anger him tremendously. He can't stand them! He must punish them. But incredibly, he punished Jesus instead of us.
"God so loved the world that he gave his only Son"

John 3:16, emphasis ours
Note that God gave his Son. He didn't just send him. He gave, he sacrificed his Son for the entire world.
That is the reason why Jesus was born. He was born to be the world's sacrifice. His main mission was not to be our teacher or example, showing us what we must do to be worthy in God's sight. Neither did he come to help us pay the debt, leaving some of it for us to pay. He didn't say, "My portion is paid in full." He said: "It is finished." Our entire debt, your entire debt, was paid in full.
This is why Jesus' arrival is so joyous. He was born for one specific purpose: to be our substitute, doing all things necessary for us to live eternally with Heavenly Father. And that is what he did. As he himself said, "It is finished."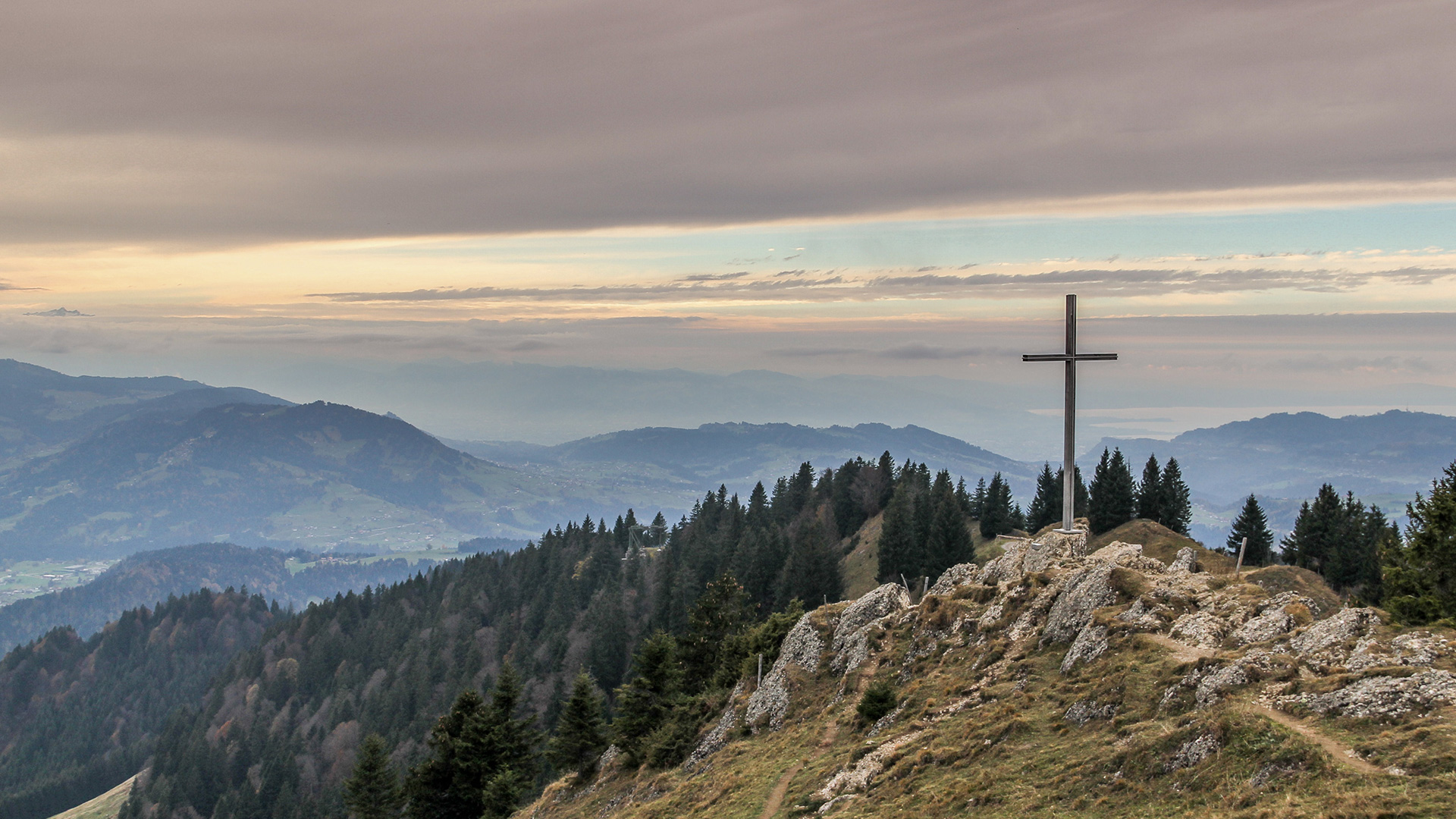 Why did Jesus come for us?
Enter your information below to receive a FREE printable devotional and discover 5 Scriptures that show why Jesus came to earth and how you can be free from guilt, punishment and the burden of perfection.
Additional Questions You Might Have
Jesus is Enough
If you're still in pursuit of more or you insist there is more you must do, you may think you know Jesus, but you don't yet have a saving faith relationship in his name. Discover why Jesus is enough.
Are you at peace with God?
A lot of people aren't. Some people are angry at God. Others fear him, wondering when the next hammer blow will fall.