Yesterday, Jesus described us as lost sheep that he loves to rescue. Today, in a similar way, he describes us as a lost coin. He tells the story of a woman who had ten silver coins, but she lost one of them. So, she lights a lamp, sweeps her house and searches carefully until she finds it.
It is a short and simple story, but it has important lessons. The first is that the silver coin has value to the woman. The coin hasn't done anything, right? It's just an inanimate object. It has value because she ascribes that value to it.
The same is true for you.
You don't have to do things to make yourself worthy or have value before God. Instead your worth—your value—comes from God. In fact, you can't do anything to make God love you more and you can't do anything to make God love you less because he already loves you the most. In fact, you were so valuable to him that he sent his son Jesus to die for you. That shows just how worthy you already are in his eye!
The second lesson I want you to take from this short lesson is that the coin doesn't do anything to be found. It literally can't do anything. Remember in Jesus' story, the woman searches for the silver coin because of its value to her. The coin didn't do anything; the woman did everything.
The same is true with God.
You not only have value to him, but he does all of the work to rescue you. It doesn't depend on you; you're just like the coin. Your rescue comes because of his love which not only gives you value, but also pursues you.
In Jesus' story, when the woman finds her coin she says,
"Rejoice with me; for I have found the piece which I had lost."

Luke 15:9
That joy is exactly how God feels he has you, his valuable coin, safely back in his hands.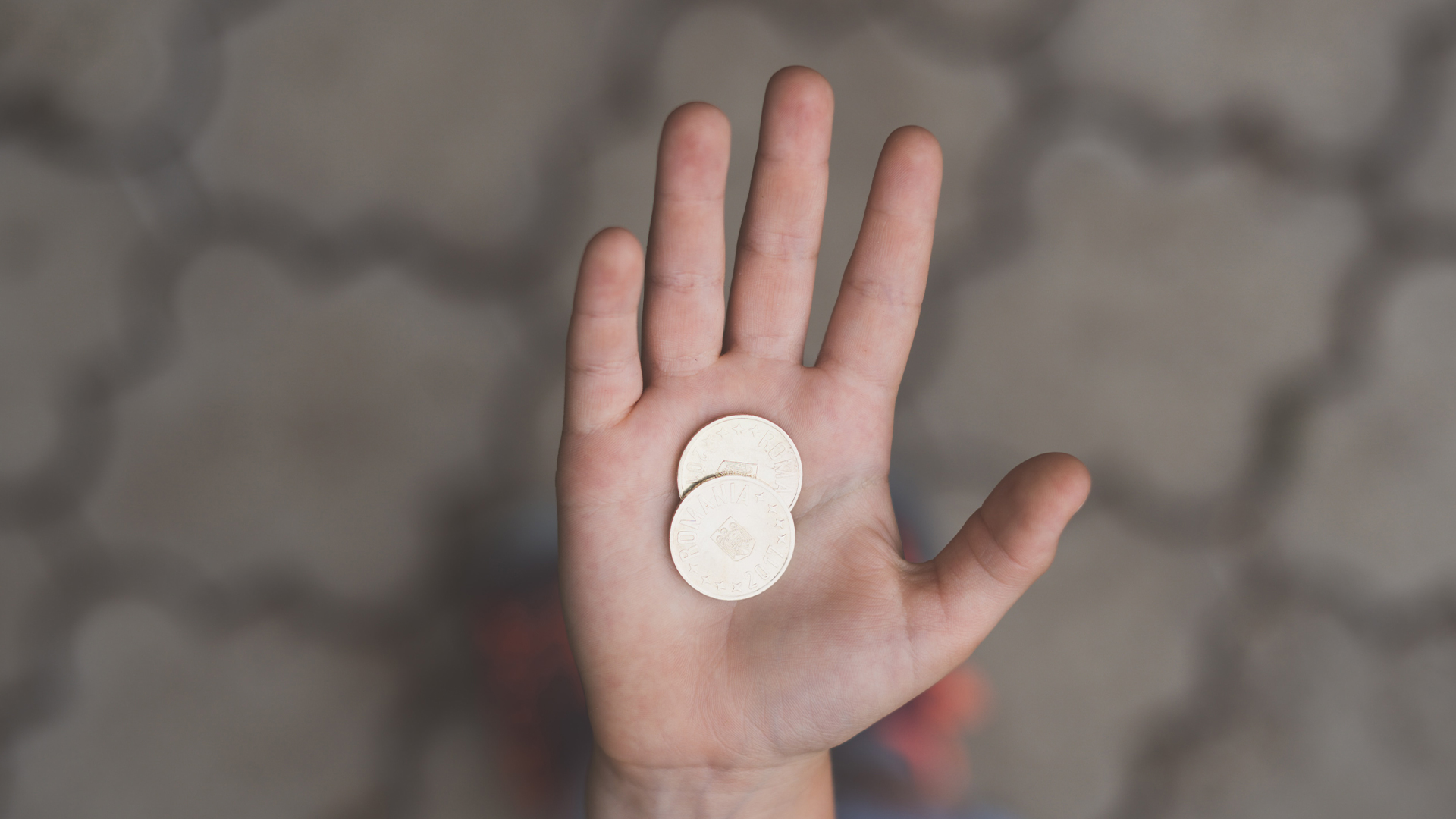 The world is full of bad news and stress-filled headlines. God's promises bring hope and peace. Share your email address below to receive brief email encouragements from God's Word.
Additional Questions You Might Have
Are there different levels of sin?
The American legal system has an extensive classification of crimes. But the Bible doesn't do that in regard to sin.
Why did Jesus come for us?
He was born for one specific purpose: to be our substitute, doing all things necessary for us to live eternally with Heavenly Father.