Lesson 2: A Humanitarian in the Face of Rebellion
All Mankind Fell in Adam's Fall
1. All mankind fell in Adam's Fall;
One common sin infects us all.
From one to all the curse descends,
And over all God's wrath impends.
2. Through all our pow'rs corruption creeps
And us in dreadful bondage keeps;
In guilt we draw our infant breath
And reap its fruits of woe and death.
3. From hearts depraved, to evil prone,
Flow thoughts and deeds of sin alone;
God's image lost, the darkened soul
Nor seeks nor finds its heav'nly goal.
4. But Christ, the second Adam, came
To bear our sin and woe and shame,
To be our life, our light, our way,
Our only hope, our only stay.
5. As by one man all mankind fell
And, born in sin, was doomed to hell,
So by one Man, who took our place,
We all were justified by grace.
6. We thank you, Christ; new life is ours,
New light, new hope, new strength, new pow'rs;
This grace our ev'ry way attend
Until we reach our journey's end.
Text: Lazarus Spengler, 1479–1534, abr.; tr. Matthias Loy, 1828–1915, st. 1-4, 6, alt.;
The Lutheran Hymnal, St. Louis, 1941, st. 5, alt.
Illustrating Our Sin & Our Savior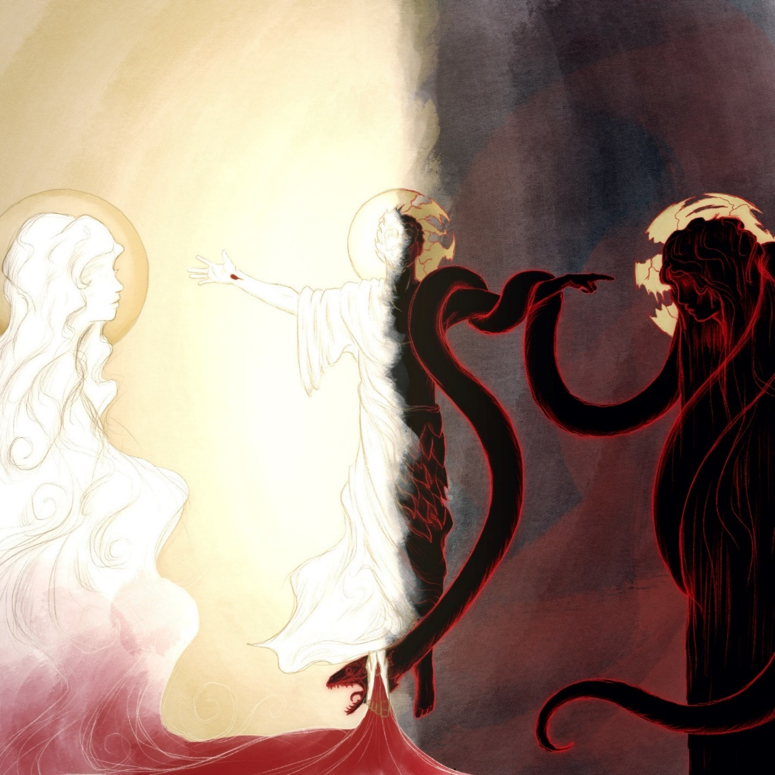 "And the man said, The woman whom thou gavest to be with me, she gave me of the tree, and I did eat."

Genesis 3:12

"Christ hath redeemed us from the curse of the law, being made a curse for us: for it is written, Cursed is every one that hangeth on a tree:"

Galatians 3:13
The First Adam brings a curse on his bride (Eve), the True Adam bears the curse for his Bride (the Church made up of all believers). These verses and this image contrast how Adam treated his sinful Bride (joining her in her sin and then blaming her for it), vs. how the True Adam treats his sinful Bride (lives a perfect life, bears her sin and punishment and brings her to himself in holiness).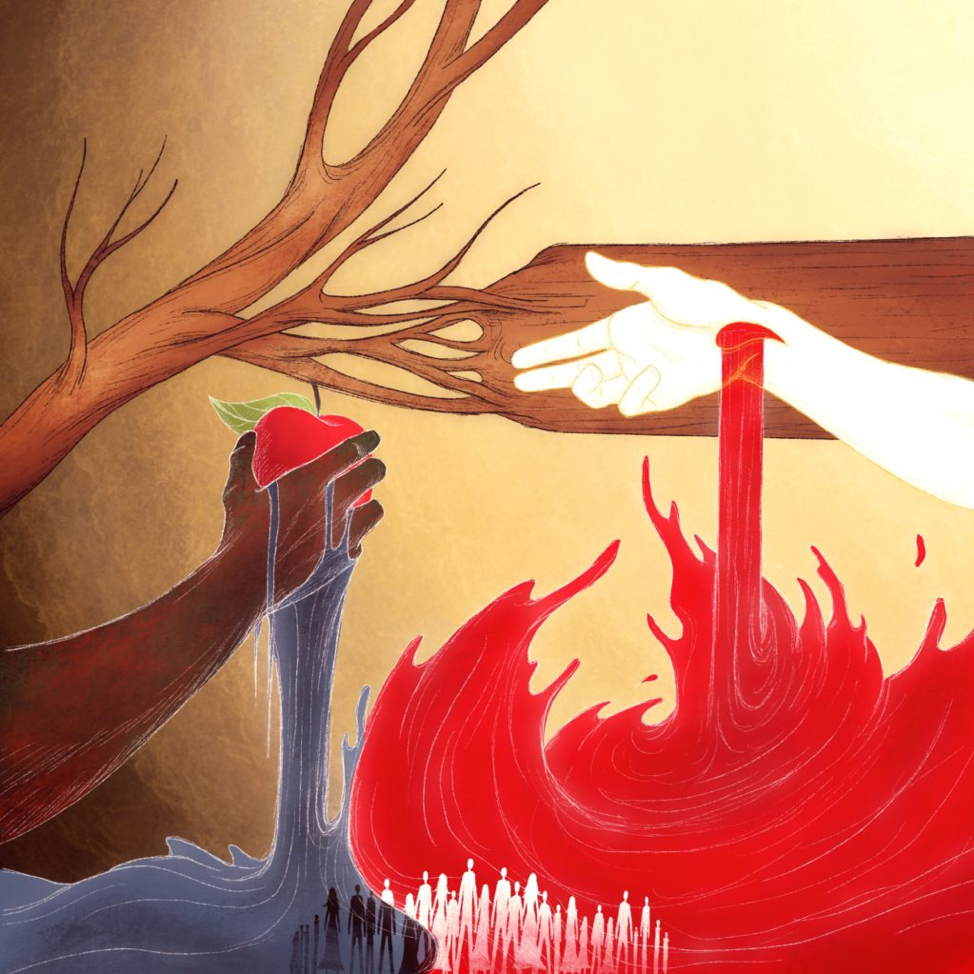 In Adam, all sinned. In Christ, all have been forgiven.
Therefore, as one trespass led to condemnation for all men, so one act of righteousness leads to justification and life for all men. For as by the one man's disobedience the many were made sinners, so by the one man's obedience the many were made righteous."

Romans 5:18-19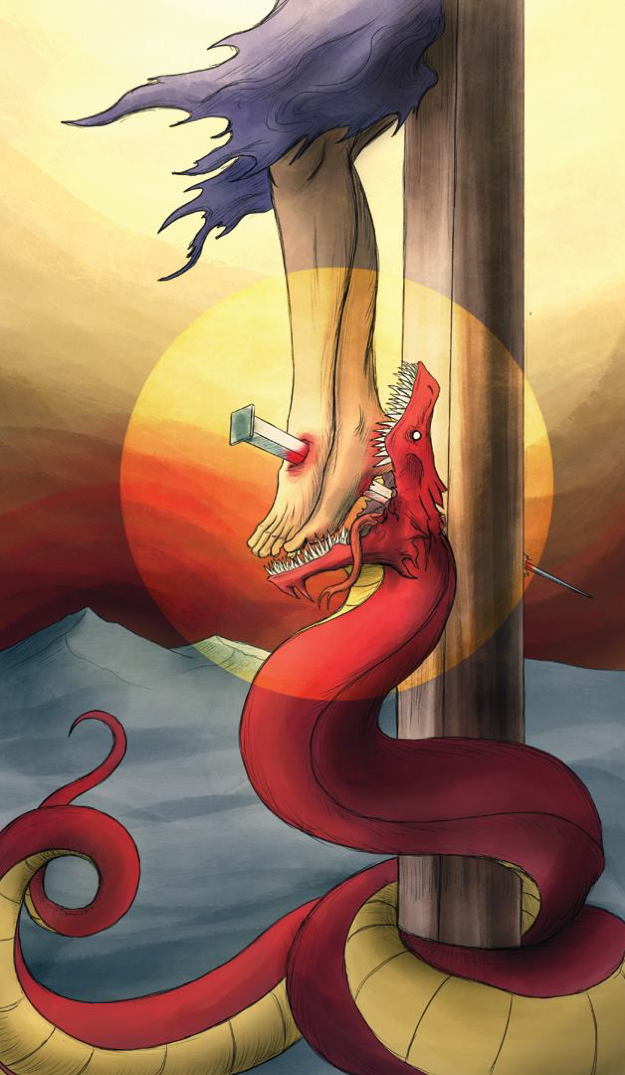 And I will put enmity between thee and the woman, and between thy seed and her seed; it shall bruise thy head, and thou shalt bruise his heel.

Genesis 3:15