Do you celebrate Father's Day? For some, Father's Day is not a great day because they don't have a good father.
That's sad. But it becomes tragic when it taints their view of Heavenly Father.
Even the best of earthly fathers can only give glimpses of God's goodness.
Trying to describe God's goodness to people only knowing human goodness is like trying to explain the beauty of a Rembrandt painting to somebody who only has been exposed to the artwork of kindergarteners.
Therefore, even to begin to grasp Heavenly Father's love, it is essential to be guided by Scripture which describes it the best. Let's look at 2 Thessalonians 2:16:
"Now our Lord Jesus Christ himself, and God, even our Father, which hath loved us, and hath given us everlasting consolation and good hope through grace."

2 Thessalonians 2:16
Too often we read a Scripture without thinking about it. The more we reflect on it, the more we benefit from it. Therefore, take a few minutes to think about this Scripture.
Reflection Questions:
How do you feel when you think about Heavenly Father?
What do you think "everlasting consolation" means?
What is the "good hope" this verse refers to?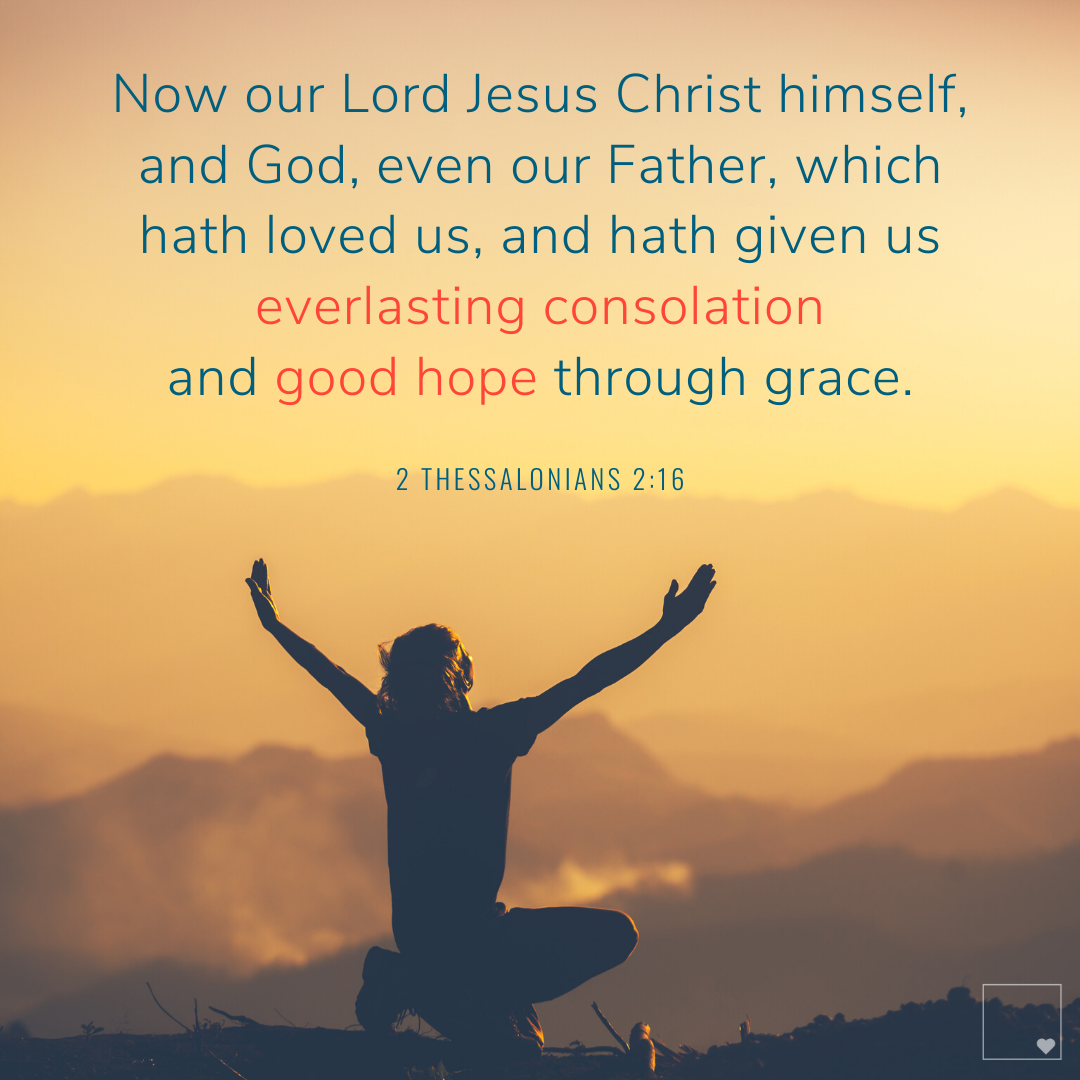 The world is full of bad news and stress-filled headlines. God's promises bring hope and peace. Share your email address below to receive brief email encouragements from God's Word.
Additional Questions You Might Have
Does God's Forgiveness Give us a License to Sin?
A common response to the teaching that forgiveness is God's gift is the thought that this then gives people the license to sin all the more. But Scripture doesn't support that argument.