Imagine entering the most restricted place on earth. You would probably be both excited and nervous. This is what it was like for the high priest on the Day of Atonement (Leviticus 16).
The high priest passed through the veil into the Holy of Holies, where God dwelled. As he approached the ark of the covenant, he immediately presented the blood of an animal sacrifice for himself and then, later, for the people. He sprinkled the blood on the cover of the ark of the covenant, known as the atonement cover. Inside the ark of the covenant were the Ten Commandments, a reminder of just how far humanity had fallen. This blood on the atonement cover effectively covered the people's record of not keeping the commandments from God's view.
The ritual dramatically demonstrated God's holiness. It emphasized that he has no imperfections and that nothing imperfect could endure in his presence. Speaking about entering God's presence in heaven, John writes:
"And there shall in no wise enter into it any thing that defileth, neither whatsoever worketh abomination, or maketh a lie."

Revelation 21:27
Even a single lie is significant enough to keep us out of God's presence forever!
The Need for Atonement
We don't like to focus on our flawed record of keeping the commandments. However, we can't appreciate the solution atonement provides until we first recognize the depth of the problem.
Any sin, whether by thought, word, or deed, violates God's holy will. Far worse than causing offense to ourselves or others; sin is a grave offense to God (Psalm 51:4). There are no misdemeanors in God's court; each sin is a capital crime deserving of death (Romans 6:23). Blood, the giving up of a life, is always connected with atonement. For this reason, limiting atonement to Gethsemane fails to grasp the gravity of all God demanded on Calvary.
God's Old Testament people became very familiar with substitutionary sacrifices. During the Passover, they painted blood on the doorframes. The angel passed over that home because death had already come to that place. The lamb had died in place of the firstborn. God's Old Testament people continued to make animal sacrifices for years, but the blood of bulls and goats couldn't take away sins (Hebrews 10:4). Instead, they pointed ahead to the blood of the one true sacrifice: Jesus, the Lamb of God who takes away the sin of the world (John 1:29). The lamb who would die in our place.
Satisfaction for Sin
Jesus' parable of the Pharisee and the tax collector (Luke 18:9–14) demonstrates the need for God's anger for sin to be satisfied through a substitute. The Pharisee was a respected pillar of the community. As a devout, religious man, he listed all the good he had done. He went to the temple to pray but instead boasted about himself. His pride prevented him from recognizing his sin or need for atonement. Rather than pleading for a substitutionary sacrifice of atonement, he asked God to judge him on his own record. As a result, he did not leave justified before God.
See Also: Key Biblical Terms — Justification
By contrast, the tax collector was an outcast. He knew of his sin and couldn't even look to heaven. Instead, he beat his breast and cried out, "God be merciful to me a sinner" (Luke 18:13). The original Greek used a unique word for mercy. The tax collector did not use the traditional word for mercy, eleas. He was not asking to be let off the hook or to be given sympathy. Instead, he pleaded for hilastrion, appeasement of God's anger over sin. Hilastrion is used in the Septuagint (the Greek translation of the Old Testament) to describe the atonement cover of the ark where the high priest sprinkled blood. The tax collector begged, "Don't just cut me a break. I need atonement!"
That full payment is exactly what Jesus came to bring. The only other place hilastrion appears in the New Testament is in Hebrews 2:17:
"That he might be a merciful and faithful high priest in things pertaining to God, to make reconciliation for the sins of the people."
Jesus made atonement for the sins of the people. Since God's wrath was fully and completely satisfied through Jesus' sacrifice, you don't have to fear that punishment ever coming back on you.
"[Jesus] is the propitiation for our sins: and not only for ours only, but also for the sins of the whole world."

1 John 2:2
Atonement doesn't make forgiveness possible; atonement guarantees forgiveness. Atonement doesn't give us an opportunity to now make up for our sins. They have already been removed as far as the east is from the west (Psalm 103:12). Atonement doesn't cleanse us on a condition of our actions. Atonement is an action of God already accomplished in Christ. You receive atonement "through faith in his blood" (Romans 3:25).
Reconciliation and Relationship
The result of this substitutionary sacrifice of atonement is peace with God. The tax collector went home justified (Luke 18:14), relying on God's solution for sin. For this reason, atonement is most commonly translated as reconciliation. Now that the barrier of sin has been removed, you can have a relationship with God.
This reconciliation means that you now have direct access to God. What was once reserved for the high priest annually on the Day of Atonement is now yours. In fact, the moment Jesus gave up his life on the cross, the temple curtain was torn in two from top to bottom (Matthew 27:51). God was illustrating that through Jesus, we can now enter and live eternally in his presence (Hebrews 10:20).
This didn't happen because we met God halfway. He went the distance himself. It wasn't because of our love for him, but entirely because of his love for us.
"But God commendeth his love toward us, in that, while we were yet sinner, Christ died for us. Much more then, being now justified by his blood, we shall be saved from wrath through him. For if, when we were enemies, we were reconciled to God by the death of his Son, much more, being reconciled, we shall be saved by his life. And not only so, but we also joy in God through our Lord Jesus Christ, by whom we have now received the atonement."

Romans 5:8-11
"Herein is love, not that we loved God, but that he loved us, and sent his Son to be the propitiation for our sins."

1 John 4:10
The more you recognize your sin, the more you will marvel at Jesus' substitutionary sacrifice for you. On the cross, Jesus appeased God's wrath against sin. When you trust in Christ's complete atonement for you, you believe God's wrath for sin has already been satisfied. You are reconciled and now have a whole new relationship with God.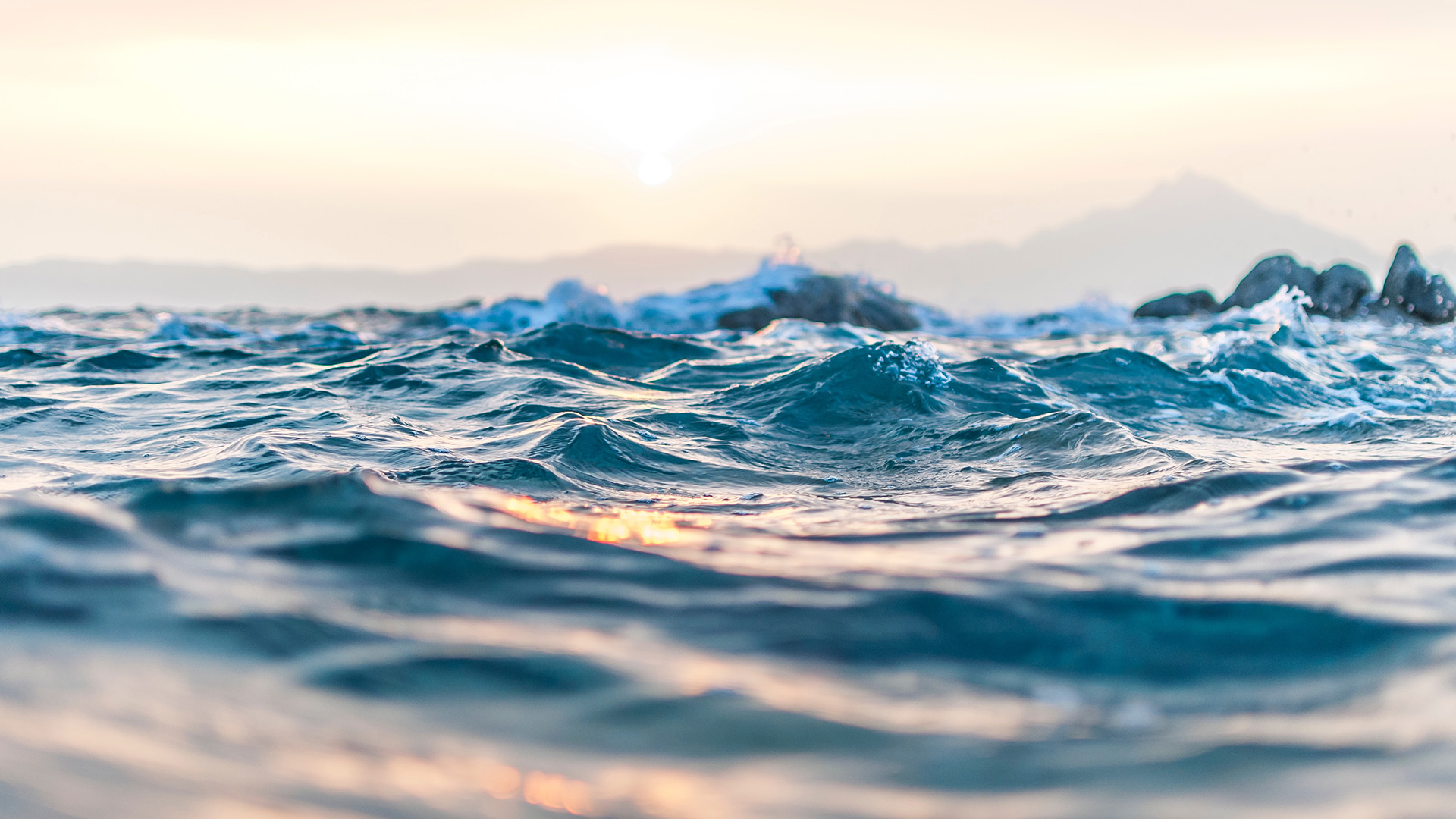 Enter your email below for immediate access to our entire library of Scripture Study Tools, including printables, phone wallpapers and guided Scripture studies.
Additional Questions You Might Have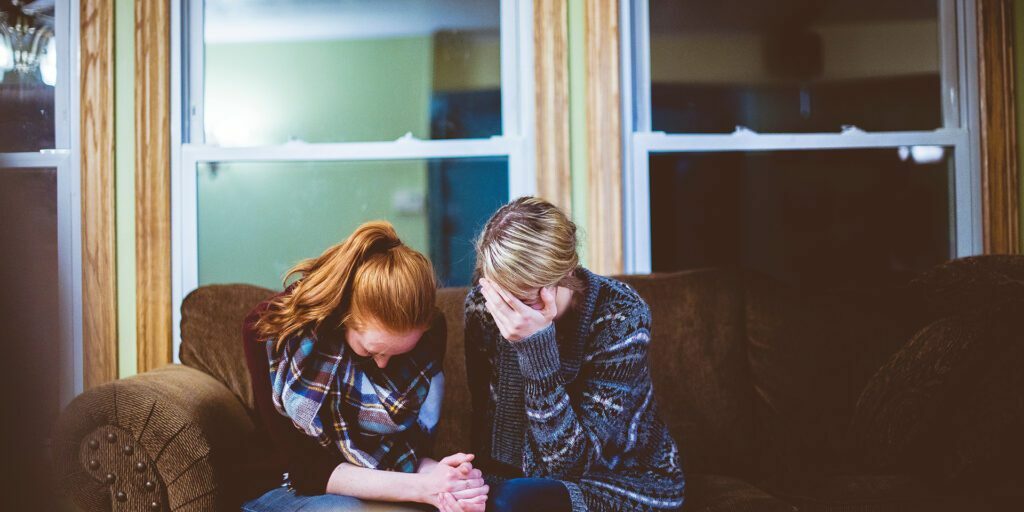 Is it OK to Ask Questions About God?
People, during the course of their lives, will struggle with different doubts. What is most important is what you do with them.