Most people have the convenience of picking out fresh fruit from a grocery store or market. However, that fruit didn't just magically appear on its own. Trace it back through the processes of shipping, packaging, cleaning, sorting, harvesting, and production, and you'll remember that it ultimately came from God, who provided the sun and the rain for it to grow.
Some mistakenly think they can look within themselves and produce the fruit of the Spirit. However, these characteristics do not magically appear either. There were processes involved along the way. God's Word helped produce these fruits. God may have used other Christians to water them and make them grow. At times, suffering and hardship are used to deliver them to a believer's heart. Yet, they are the fruit of the Spirit because God was actively involved in every step of the way.
It bears repeating where these gifts come from. God doesn't tell us to "try harder" or "look deeper within ourselves." No. The Spirit gives these as a gift of faith to believers: "But the fruit of the Spirit is love, joy, peace, longsuffering, gentleness, goodness, faith, meekness, temperance" (Galatians 5:22–23).
Source of Fruit
While unbelievers may do right things, they cannot do works God would consider good. If a child disowns his family and cuts off all contact, they would be hurt. They may learn he has gone on to be successful and respected, but that doesn't please them. They are still hurt and disappointed. The relationship is still broken. "Without faith it is impossible to please [God]" (Hebrews 11:6). True fruits of faith can only be done by believers.
Consider for a moment the different kinds of good works a believer may do. Your list could be many and varied, but they typically glorify God and serve others. How many on your list are shaped by the fruit of the Spirit in one way or another? All of them! The good we now do as believers is motivated and empowered by God.
Earlier in Galatians, Paul explained this empowerment by saying, "I live; yet not I, but Christ liveth in me: and the life which I now live in the flesh I live by the faith of the Son of God, who loved me, and gave himself for me" (Galatians 2:20). Through faith, we enjoy such a close relationship with God that he now dwells within us (1 Corinthians 6:19). This transforms our perspective on the Christian life. Instead of viewing good as something we must do, now we look forward with great anticipation to the ways the Spirit will work in and through us.
Fruit, not Fruits
Understanding their power, believers crave this fruit in abundance. We may identify the presence of some of these gifts but feel we are lacking others. We may have peace but desire more longsuffering or patience.
Here it is important to note these are described not as fruits of the Spirit but as the fruit of the Spirit. This is not a matter of God only giving access to select fruits. Rather, he provides believers with the entire fruit basket! According to God's beautiful design, they all complement one another. When believers pick peace out of that basket, they will likely uncover patience as peace is lived out. God's love in us produces goodness toward others. Gentleness and meekness, or humility, make for an amazing combination. Dig deeper into the promises of God, and by the Spirit, you'll discover you have access to a fantastic fruit salad.
The fruit of the Spirit is not to be confused with spiritual gifts. "Now there are diversities of gifts, but the same Spirit. And there are differences of administrations, but the same Lord. And there are diversities of operations, but it is the same God which worketh all in all" (1 Corinthians 12:4–6). God gives different gifts (for example, serving, teaching, encouraging, giving, and leading) to different people (Romans 12:6–8). But it is the same Spirit, same Lord, same God who empowers those unique gifts. Believers all have access to the same fruit of the Spirit. This, in turn, empowers each individual to use different gifts.
Different Perspective
When picking out fruit, it's easy to forget all the different steps that took place before it got to the store. Likewise, we may admittedly forget all that happened for the fruit of the Spirit to be in our hearts. But when we understand its source in Jesus (John 15:5), this gift of the Spirit provides new purpose, power, and perspective to life.
Enter your email below for immediate access to our entire library of Scripture Study Tools, including printables, phone wallpapers and guided Scripture studies.
Additional Questions You Might Have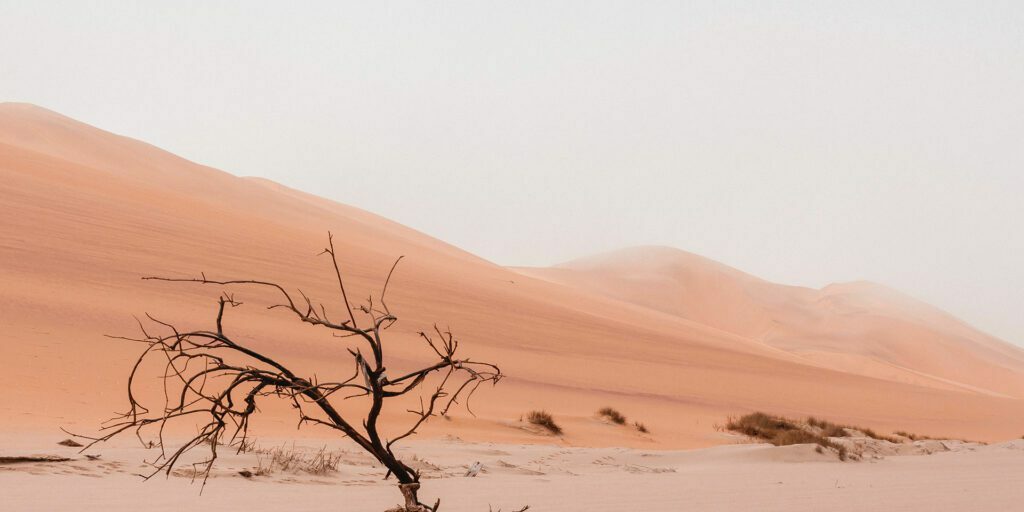 How Serious is Sin?
Are some sins more serious than others? All sin creates a spiritual death, or separation, in our relationship with God. But there is hope.