Jesus uses a picture in the Bible for believers that, admittedly, is not always complimentary. He calls us sheep.
Sheep are not known for being especially bright. They wander off and get lost. They can follow green grass 'til they find themselves stuck on an outcropping of a cliff, unable to go up or down. Sheep are helpless and often afraid.
Notice God doesn't call us dogs.
If I point, my dog will go. If I call him, my dog will come. Dogs are smart like that. They can typically find their way with a few directions. But God doesn't call us dogs. He calls us sheep. Sheep can't just find their own way with a few directions.
Sheep are hopelessly lost without a shepherd.
Jesus told the story of a man who had one hundred sheep, but one of them wanders off and gets lost. So, he leaves the 99 to go and find it. And when he finds it, from what we know about sheep, he probably had to chase it down, tie up its legs and then lift it up over his shoulders and carry it home. Yet he does so joyfully. And even as he is carrying it home, he calls out to his neighbors and says:
"Rejoice with me; for I have found my sheep which was lost."

Luke 15:6
So, sheep, I have a question for you.
Have you wandered off? Have you tried trusting in yourself? Are you relying on your own strength? If you think you're doing pretty good on your own, that's actually an indication of just how lost we are. Then it's time to call out for our shepherd to rescue us.
If we are to truly hear him, that means listening to his voice rather than our own. It means admitting we're lost and calling out for help. It means trusting in him rather than ourselves. That is the moment when he lifts us up, throws us over his shoulders and carries us home.
Friends, it's time to rest in his arms.
Admit you're lost. Trust in him alone to carry you. And rejoice when you hear him say, "I have found my sheep which was lost!" (Luke 15:6).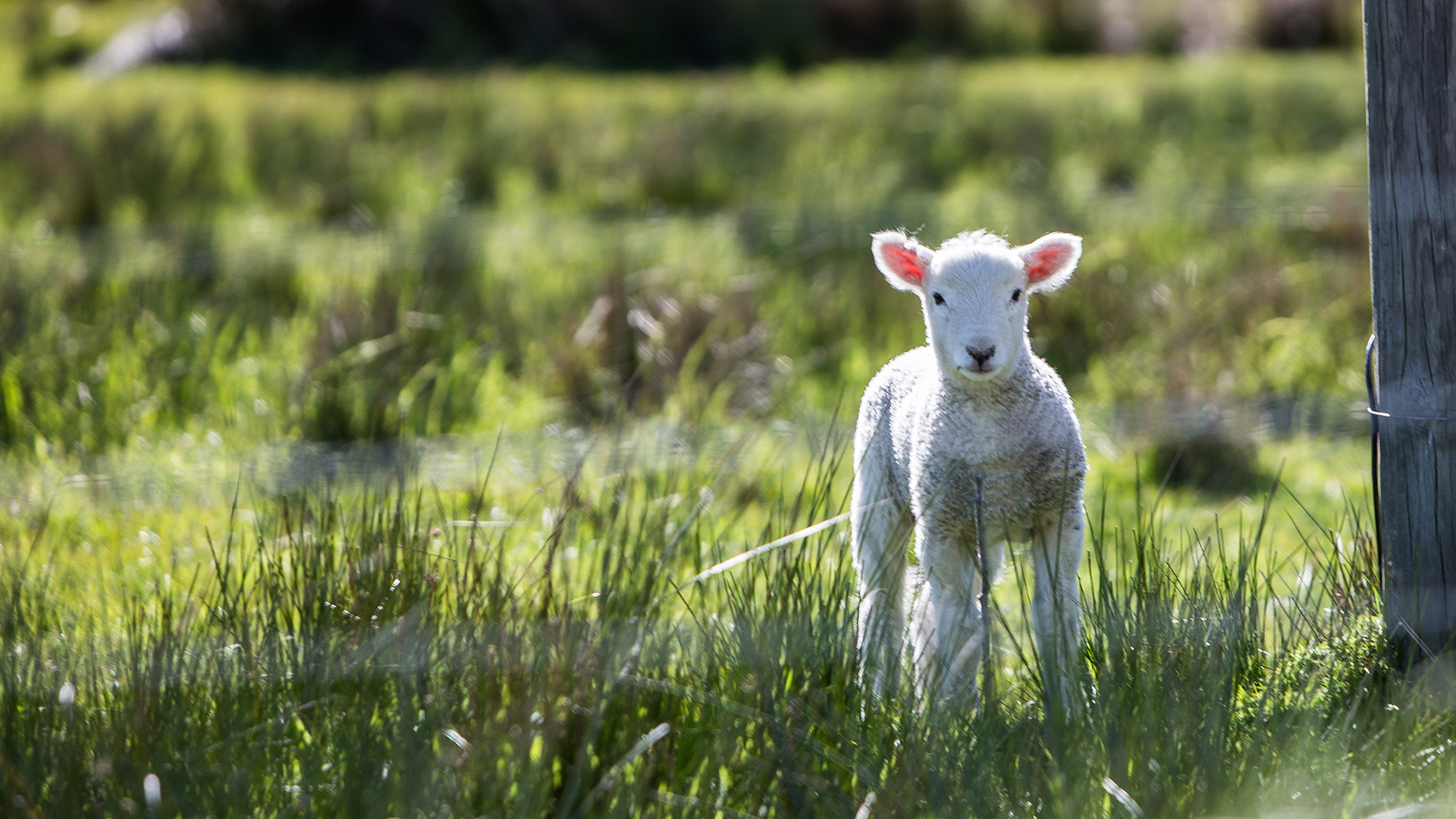 The world is full of bad news and stress-filled headlines. God's promises bring hope and peace. Share your email address below to receive brief email encouragements from God's Word.
Additional Questions You Might Have