Scripture often compares heaven to a wedding banquet. It makes sense. It is one of the most joyous occasions we know here on earth. Living with Heavenly Father will be a grand celebration you won't want to miss!
But how can you be certain you'll get in?
Jesus taught an important lesson about this in Matthew 22. There was a king who sent out invitations to come to his banquet. Sadly, people made excuses; they felt they had more important things to attend to. So, the invitations went out to everyone. His servants found people off the streets, both good and bad, and now the wedding hall was filled.
Now it's important to understand that in Biblical culture it was customary for kings to supply wedding garments for their guests. So everyone, including the people who were just invited off of the streets, were wearing beautiful wedding clothes.
Except one. One guest refused the garment that was provided. He thought his own clothes were good enough. When the king asked why he wasn't wearing the wedding garment provided, he was speechless. Then he was cast "into outer darkness; there shall be weeping and gnashing of teeth" (Matthew 22:13).
Those who hope their own clothes or works are good enough will be thrown into outer darkness. But it doesn't have to be that way. God, in his amazing love, provides us with the wedding garments we need. Scripture, speaking in the context of wedding clothes, says, "He hath clothed me with the garments of salvation, he hath covered me with the robe of righteousness" (Isaiah 61:10). We aren't perfect, but Jesus was. He now covers you with his beautiful, perfect record.
Living eternally with Heavenly Father is going to be amazing.
And when you're covered with Christ and trusting in his perfect record for you, you don't have to worry about missing out on it.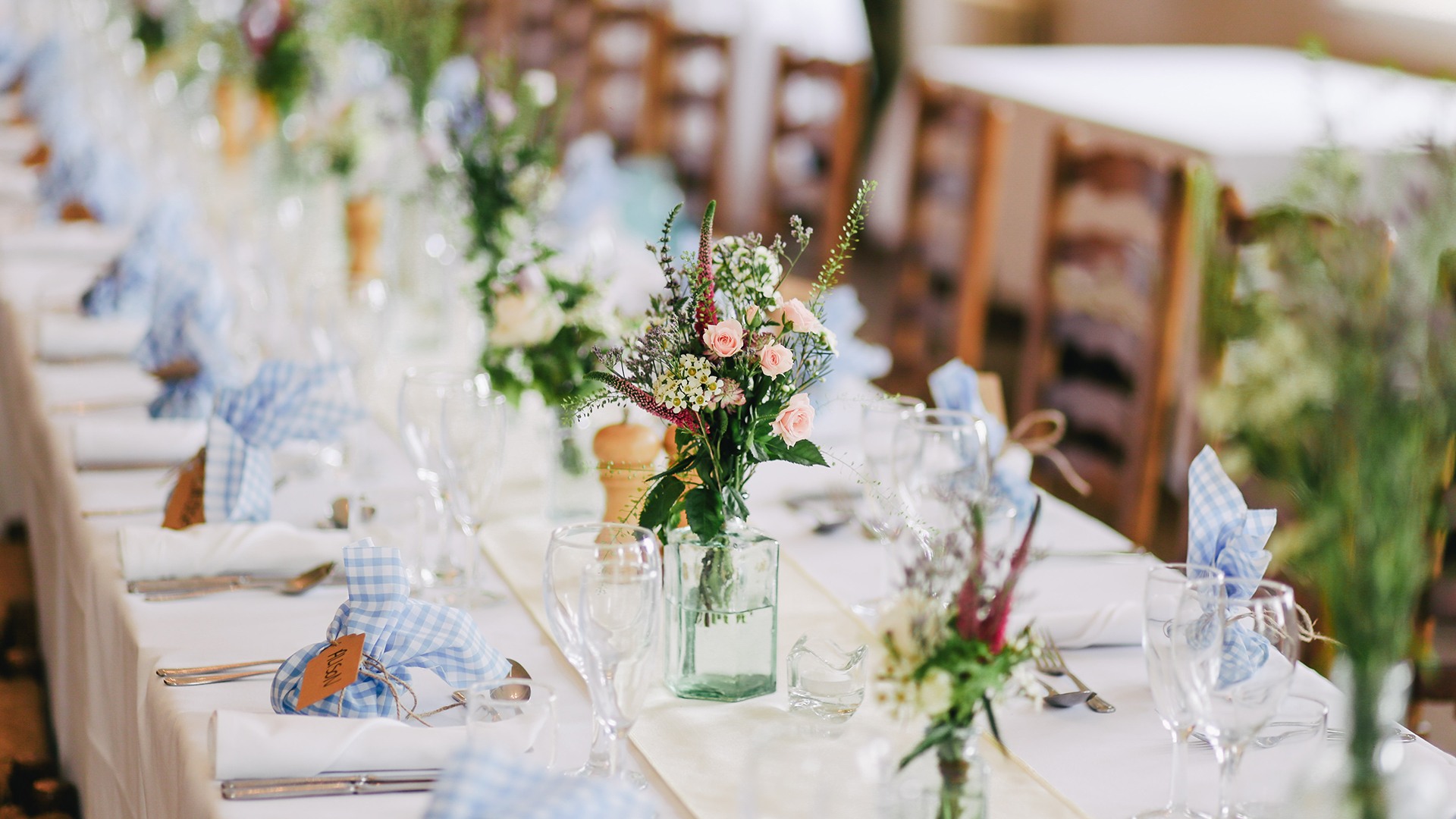 The world is full of bad news and stress-filled headlines. God's promises bring hope and peace. Share your email address below to receive brief email encouragements from God's Word.