Joyful Repentance
Are you familiar with the story of Zacchaeus? The Bible describes how he was a short man who climbed up a sycamore tree in order to see Jesus. Most people don't realize why.
Keep this Receipt!
Imagine getting a phone call informing you that you haven't paid an important bill.
The Father's Open Arms
Heavenly Father's love isn't determined by who we are or what we've done. Instead, he loves us because that is who he is and he shows that love by what he does.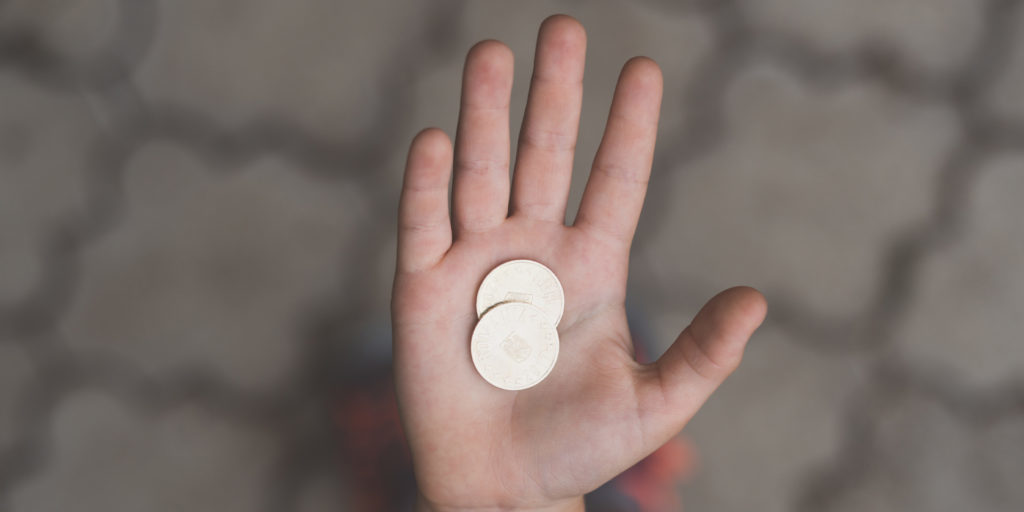 You Have Worth!
Jesus told the story of a woman who had ten silver coins, but she lost one of them. So, she lights a lamp, sweeps her house and searches carefully until she finds it.
Carried Home
Jesus uses a picture in the Bible for believers that, admittedly, is not always complimentary.
The world is full of bad news and stress-filled headlines. God's promises bring hope and peace. Share your email address below to receive brief, daily encouragement from God's Word.